In the constantly evolving sport of hockey, CRASH CONDITIONING has become the training destination of choice for elite players of all ages. Crash Conditioning has established this reputation based on hard work, devotion, and strong minded athletes.
Crash Conditioning stands above the crowd by using intelligent and intuitive coaching based on the sports science research in order build great athletes. We provide a COMPLETE SOLUTION that includes strength and conditioning, flexibility, movement and motor skills, mindset, nutrition, recovery and injury rehabilitation. Our dedicated team of off-ice and on-ice experts will CHALLENGE and MOTIVATE you to achieve your desired goals.
Our specialized programs develop STRENGTH ENDURANCE and EXPLOSIVE POWER while managing player readiness and fatigue levels. We address all aspects of the game through our PROGRESSIVE individualized training plans.
Our PROVEN RESULTS are reflected in the play of our ever-growing list of professional athletes and our thriving community hockey teams. PREPARATION breeds SUCCESS and instills CONFIDENCE…join us today!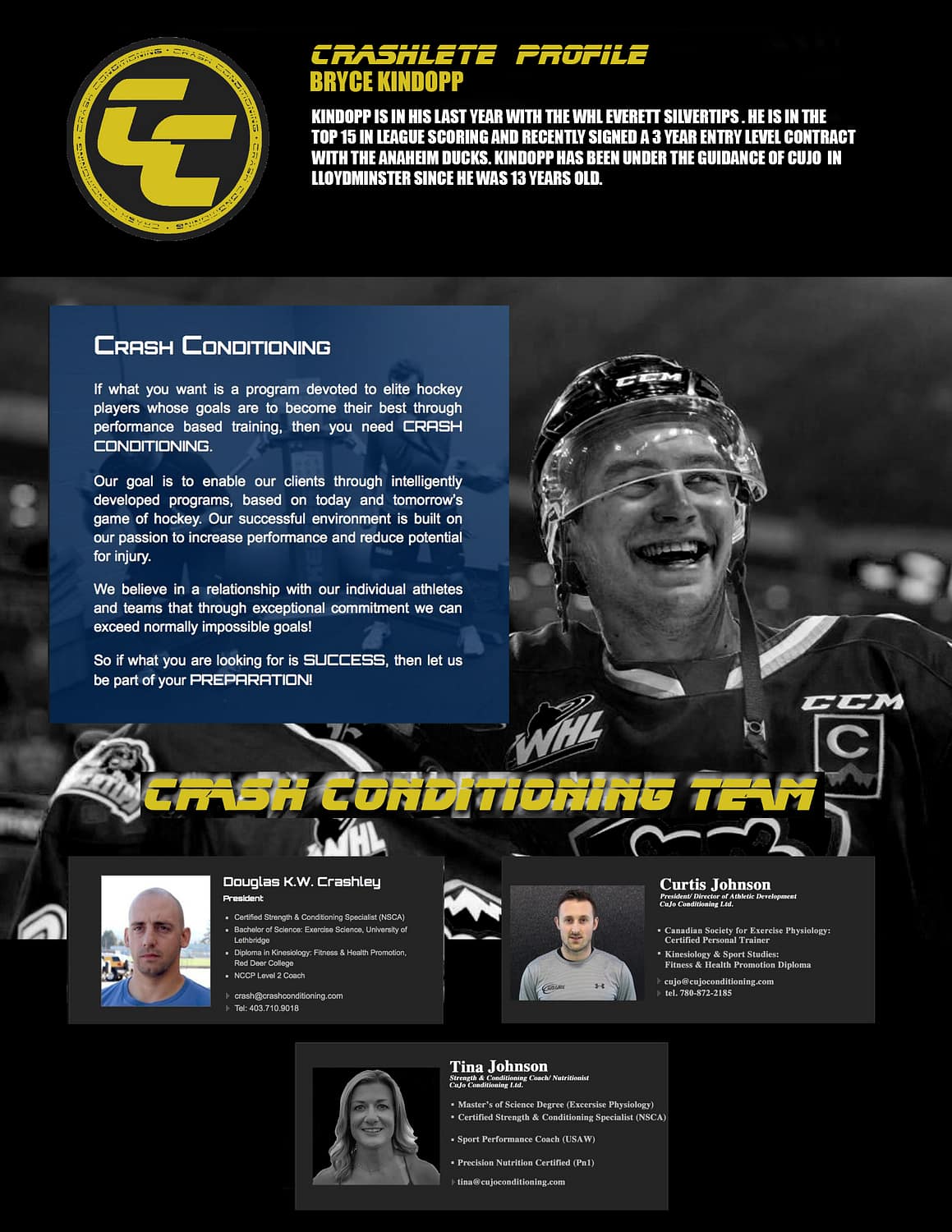 ---
Registration Form